PAIN FREE Dentist in Petaling Jaya, Malaysia
Are you searching for a Cosmetic or Family Dentist
in Petaling Jaya , Kuala Lumpur Malaysia?
Is fear of PAIN stopping you from seeing a dentist ?
Do you avoid smilling in public because your teeth is
discolored or does'nt look good ?

If you always wanted to do something about how you look
when you smile, you have come to the right place.
Over the years, we have been helping people dramatically improve
their appearance and boost their self-confidence.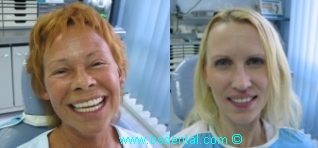 Welcome to BrightSmile Dental, Petaling Jaya, Malaysia

We offer a wide range of dental care services,
from Family Dentistry to Cosmetic Dentistry.
We practice Biocompatible Dentistry,
that means we only use biologically safe materials in our practice.
Come and discover how we can help you, your children
and friends get that Bright Smile you've always wanted.
Whether you require a simple Filling, Extraction, Dentures, Scaling, or
a more complex procedure such as Gum Treatments, Root Canal
Treatment, Oral Surgery, Crown and Bridge Works,
Cosmetic Dental Works or Teeth Whitening,
we will advice you on the best options to suit your budget and needs.
Our team of Dentist and Staffs are highly trained, experienced and
equipped with the latest tools, technique and technology in dentistry.
Our philosopy is to provide a personalised attention
and build a confident relationship with every patient.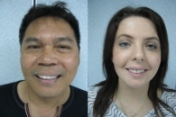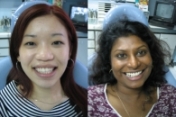 Confident Smile Always ®
Member of :
Malaysian Academy Of Aesthetic Dentistry
Malaysian Dental Association
Malaysian Private Dental Practitioners Association
Mercury Free Dentist -
No Amalgams or Mercury Fillings