TEETH WHITENING
This procedure is the most effective way to dramatically improve the appearance of your smile
and boost your self-confidence both Aesthetically and Functionally.
After years of eating, smoking, drinking coffee or teas, teeth can lose their brilliance and
become stained.
We offer the latest Procedures and Products for Teeth Whitening available in market today.
Visit us and discover about all the possible options and costs.
Numerous over-the-counter tooth whitening products are now available,
but dentist supervised whitening remains the safest and most effective method
to whiten your teeth.
Over the years, we have found that only Progressive Tray Bleaching Systems give the best
"Natural White" results.



At-Home Supervised Whitening
PolaNight -Take Home Tooth Whitening Kit


The pola night treatment is a take home do-it-yourself kit
to be applied to your teeth in the comfort of your own home.

Steps that your dentist and yourself will perform on your teeth:
Initially, your teeth will be Professionally Cleaned and Polished.
1. An impression of your teeth is taken by your dentist.

2. A perfectly formed mouthguard tray is made for you to take home with your own kit of pola night.

3. Brush and floss teeth. Take a syringe out of the kit.
Remove the cap and insert an application tip by twisting it securely onto the syringe.

4. Place a small drop of gel into every compartment of the tray for the teeth undergoing treatment.

5. Make sure the tray is seated in the mouth.

6. Wipe away excess gel in mouth with finger, tissue or dry soft tooth brush.
Depending on the level of staining on your teeth, and the health of your teeth,
your dentist would have supplied you with Pola Day in either 10%, 16% or 22%
carbamide peroxide gel concentrations.
This percentage will be marked on the box.
Wear the trays in your mouth for the below corresponding times to the
percentage of carbamide peroxide in your kit:
| | | |
| --- | --- | --- |
| 10% | 16% | 22% |
| 6-8 hours overnight | (a) 2 x 40 minutes/day | 1 x 40 minutes/day |
| | or | |
| | (b) 1 x 90 minutes/day | |

7. After treatment, remove tray. Rinse tray and mouth with lukewarm water to avoid sensitivity.

8. Brush teeth. Repeat the procedure for about 5 - 10 nights/days
depending in the level of whiteness you want to achieve.


pola night frequently asked questions
BEFORE TREATMENT :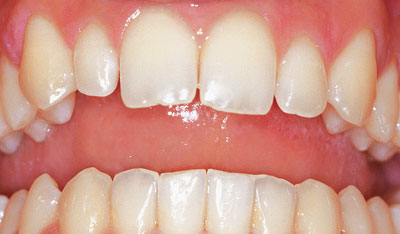 AFTER TREATMENT :